Beeson Hall
is the premier location for your next catered special event. It is located on the southwest corner of the Cultural Arts and Recreation Center, 396 Branigin Blvd., Franklin. One block South of Franklin College. [See more photos in our Gallery section}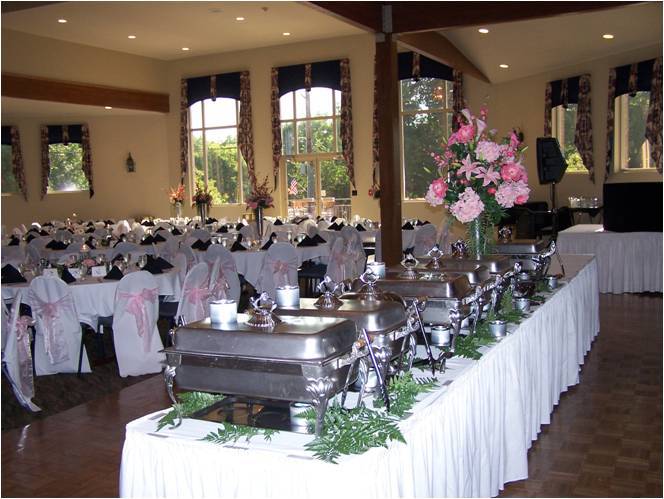 Beeson Hall offers 5,000 square feet of space for catered wedding receptions, business meetings, corporate parties, educational meetings, anniversary celebrations, or your other special event.
The hall will accommodate 250 seated table guests and 400 seated lecture style guests.
The hall has a beautiful wooden floor for dancing, food service area and a special location for D.J. The hall is conveniently located on the southeast side of Franklin, adjacent to Franklin College, the Indiana Masonic Home, Johnson County Library, Franklin Memorial Swimming Pool and historic Province Park. It is easily accessible to downtown and surrounding Franklin churches. Please call Jamie Beck at Beeson Hall at 317-346-1197 to reserve your special day! Then call Brian Malone at 317-748-8158 for all of your catering needs.
396 Branigin Blvd.
Franklin, IN 46131 317-346-1197